I got two quilt commissions this week! It never rains but it pours. I have been sewing my fingers off since then, and here's what I have so far:
1. The Peanut Quilt, requested by a friend for her friends' "peanut." I developed the character(s, they're all different!) just for this quilt, but I'll probably use him again.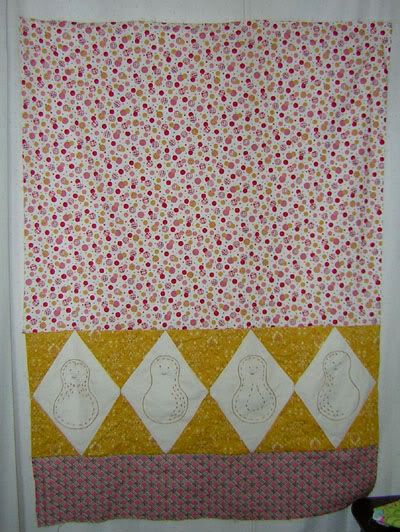 This one needs a widish blue border to make it unisex. Then it will be ready for quilting and binding this weekend! Also, I added a little rick rack trim. Pics to follow.
2. Hambone and Jennicakes Portraits. A woman found my site via Google, and requested a crib-sized quilt with both Hambone and Jennicakes. They are FAMOUS!!! Well, not really. If you look closely, you can see I've done little line drawings of hams and cupcakes to fill the empty picture holes: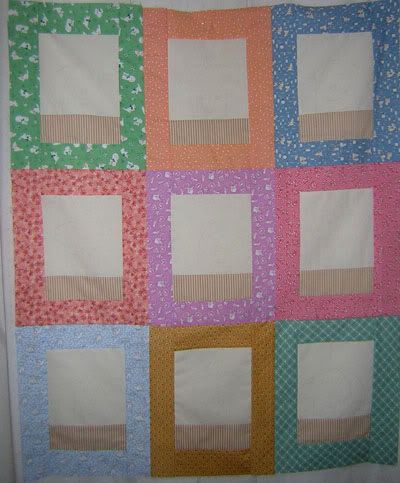 I don't know why I'm obsessed with embroidery that's "framed" with fabric, but I am. I'll be stitching the little guys for the rest of the week, and quilting and binding next week.
Now, off to get ready for the season finale of
Project Runway
!